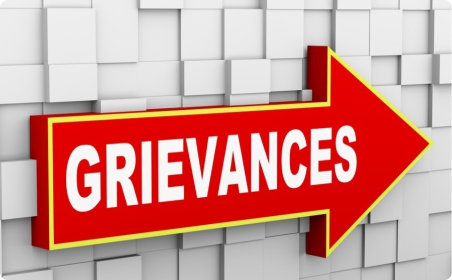 The Government of NCT of Delhi with the prior approval of the Central Government, Ministry of Home Affairs has established a Public Grievances Commission (Commission) with a view to providing a comprehensive mechanism for redressal of grievances of the public against the Departments of the GNCT of Delhi, Local Bodies, Autonomous Organizations/Undertakings and other institutions owned or substantially financed by the Government of Delhi. The Commission was set up vide a Resolution dated 25th September 1997 as a functionally independent body, responsible for the speedy redressal of complaints of the public, to take action against acts of omission or commission on the part of public officials working in the organizations of the Delhi Government and to recommend such action as considered necessary for redressal of such grievances.
Powers and Functions of the Public Grievances Commission
The Commission examines the complaints made by members of public against acts of omission or Commission including cases of inaction or harassment or extortion or corruption or abuse of power and authority on the part of the officials of the departments of Government of NCT of Delhi and local bodies, autonomous organizations/undertakings and other institutions owned or substantially financed by the Government of NCT of Delhi . The advisory jurisdiction of the Commission however, does not extend to the Delhi Development Authority. PGC is also an appellate authority under DRTI ACT 2001.
The DRTI ACT 2001 requires every public authority to publish at regular intervals all particulars of the organization, the powers and duties of officers, the procedure followed by them in the decision making process, the norms set by the public authority for discharging its functions, copies of all laws, bye-laws, Rules, Regulations, details of facilities available to citizens for obtaining information and the name, designation and particulars of the Competent Authority.(A second level officer of each Department is appointed by name as the Competent Authority and he has to supply the information as per the Act.)The Public Authority is also expected to publish all relevant facts concerning important decisions and policies that affect the public, to give reasons for its decisions whether administrative or quasi--judicial to those affected by such decisions. Before initiating any project, the public authority is expected to publish or communicate to the public generally affected by the decision the facts available to it, in the best interests of maintenance of democratic principles.